I really am sick of having to give weather updates. This is the worst season for weather that I can remember for a WHILE.
There is moderate to heavy rain moving through the tri-state area at the current time. The forecast is for the heaviest and steady rain to be gone by around 6 PM, giving way to more showery conditions.
Once again, I can't predict what the often times unpredictable Yankee Stadium grounds crew is going to do. A lot of times it doesn't even seem like they consult with local meteorologists before making their game-canceling decisions.
My gut feeling is that the game will get in tonight based on the looks of the radar and by reading what the scientific weather discussion has to say. In addition, the official forecast only has a 50% chance of rain for tonight. Hopefully the grounds crew will look into that information as well.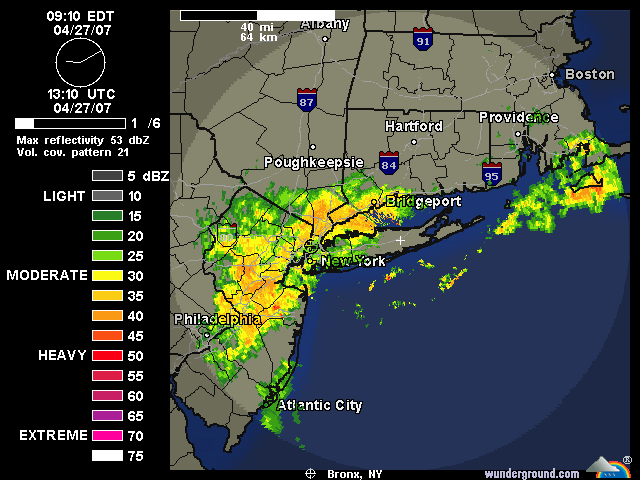 Radars as of 9:45 AM - click each radar to get the UP TO DATE image
Back later with an update if it is warranted.