Just wanted to pass this along to those interested... The first generation ProjectA13 T-shirts are now available... This is what they look like:
front: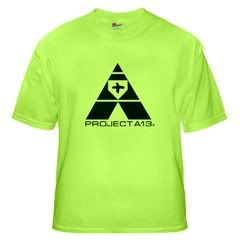 back: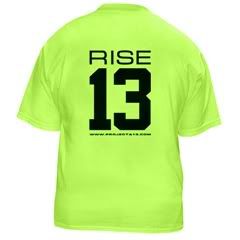 They are green so they will stand out in the crowd. Just click on the pictures to go to the store to buy them. Currently, the price with shipping is around $20. Joe, the owner of ProjectA13.com isn't happy about the price, and is working on getting a contract to sell cheaper, but that is what cafe press is charging.

If you want to stand out in the crowd and show support for A-Rod no matter WHAT, definitely buy one!

To read more about ProjectA13, click below:




and be sure to visit the ProjectA13.com blog:

http://projecta13.wordpress.com/



Heading off to the game now. Expecting temps in the low 50's and mostly cloudy skies. Unfortunately, this is going to be the best weather of this mini home-stand. The warm-up is coming folks, I can just feel it.